<< Previous | Story Intro | Return to Stories | Next >>
---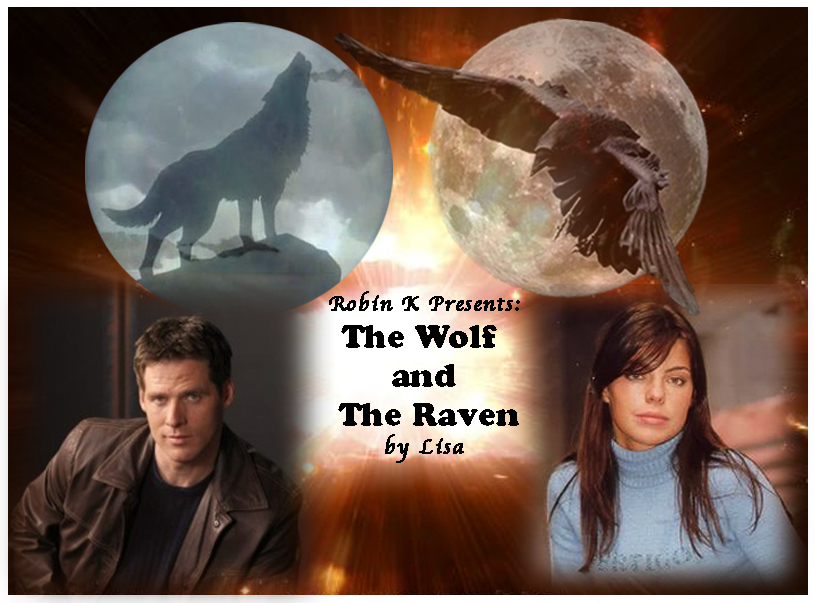 Introduction to...
The Wolf and the Raven...by Lisa A.
Disclaimer...
I don't own 'em. Not making any money off of them. All story ideas are original.
Summary...
This is just a short summary, a snapshot if you will, of a standard meet and greet to Nahane conducted by SG-7. It is a prelude to

three stories

to come. Check out my update page, and you'll see the method to my madness.

Story Category: Drama
Characters...
Stargate SG-1…
Col. Cameron Mitchell




Original Characters…
Dr. Jessica Watson

SG-7: Col. Cameron Mitchel
Dr. Jessica Watson
Capt.Spencer
Lt. Pisano


Natives of Nahane:
Dsihltlani (Base of the Mountain)
Pinbitho, (Deer Spring)
Bithani, (Folded Arms)
Thoyetlini, (Junction of the Rivers), the Shaman
Lyrics...
Rating...

No copyright infringement intended.
---
<< Previous | Story Intro | Return to Stories | Next >>